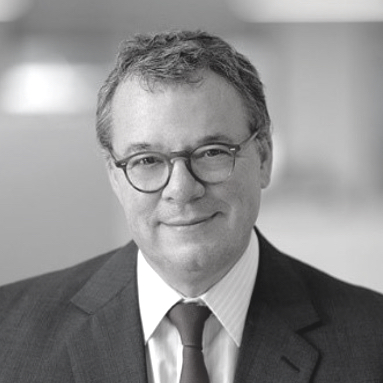 Keith Skeoch
Keith Skeoch is currently Chair of the ring-fencing and proprietary trading independent review panel, Chair of the ASI Research Institute, Interim Chair of the FRC, Chair of the Investment Association and a member of the UK Takeover Panel. He is also a Fellow of the Society of Business Economists, a Trustee of theEdinburgh International Festival and a Trustee of the Standard Life Foundation.
Keith Skeoch started his career in the UK Government Economic Service before moving into financial services with James Capel (HSBC Securities) where he became firstly Chief Economist and then Managing Director of International Equities.
Keith joined Standard Life Investments (SLI) in 1999 as Chief Investment Officer and was appointed Chief Executive of that division in 2004 and to the main board of Standard Life plc following demutualisation in 2006. Keith led the exponential growth of SLI in terms of assets under management, geographic footprint, revenue stream, organisational capability and brand strength. He was appointed CEO of Standard Life plc in 2015 and then as CEO of Standard Life Aberdeen (SLA) having led the separation of the life business to Phoenix in 2018 and the subsequent formation of a global, focused and capital light investment house. Keith stepped down as CEO of SLA in September 2020.
Keith holds a degree from the University of Sussex, an MA from the University of Warwick and in recognition of his wider contribution to the financial services industry, and particularly his work in response to the GFC, he was awarded honorary doctorates from the University of Sussex and Teesside University.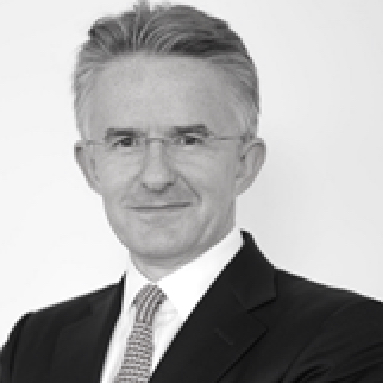 John Flint
John Flint has over 30 years' banking experience. He spent the first 14 years of his career with HSBC in Asia helping to establish and expand the HSBC Global Markets business in the region before moving back to London in 2004.
He has represented the HSBC Group all over the world in his various roles including Group Treasurer, Head of Global Markets, Chief of Staff and Group Head of Strategy and Planning.
John served as Executive Director and Group Chief Executive of HSBC Holdings plc between February 2018 and August 2019.
He holds a BA (Honours) in Economics from Portsmouth Polytechnic.
John Flint stepped down from his position as a member of the independent review panel on Friday 24 September 2021 ahead of his taking up the role of Chief Executive of the UK Infrastructure Bank.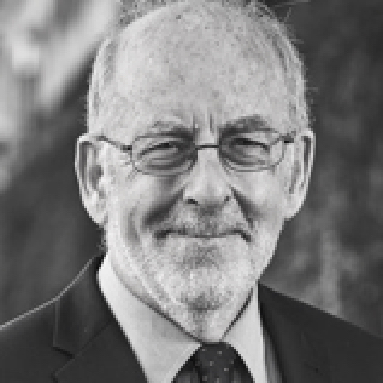 Patrick Honohan
Patrick Honohan was Governor of the Central Bank of Ireland and a member of the Governing Council of the European Central Bank from September 2009 to November 2015. He is an honorary professor of economics at Trinity College Dublin and a non-resident senior fellow at the Peterson Institute for International Economics. Previously he spent twelve years on the staff of the World Bank where he was a Senior Advisor on financial sector issues; the remainder of his career involved policy advisory and research roles. A graduate of University College Dublin, Patrick received his PhD in Economics from the London School of Economics in 1978. He has published widely on topics of financial sector economics; his most recent book, Currency, Credit and Crisis provides an account of the Euro-area and Irish banking crises.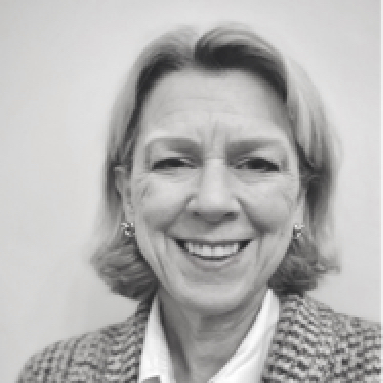 Betsy Nelson
Betsy Nelson's career spans 40 years in financial services. She is a member of the Supervisory Council and Risk Committee Chair for Luminor Bank AS, as well as undertaking risk consulting assignments.
Betsy spent the bulk of her career at JPMorgan Chase where for over 30 years she worked across risk and client roles and in the later years was Head of Corporate Banking EMEA.
Betsy worked in the Financial Services Authority for three years in the Specialist Risk Division as Head of Credit Risk and she co-lead the development and implementation of bank stress testing in the aftermath of the financial crisis.Betsy then joined the executive team at European Bank for Reconstruction and Development (EBRD) in 2012 as Vice President of Risk and Resources, before becoming the EBRD's Vice President Risk and Compliance and Chief Risk Officer in 2016. Betsy has a proven track record in risk management and driving organisational change, as well as in developing effective teams and promoting employee development.
She has a BA in Spanish from the University of Minnesota and holds an MBA fromthe Thunderbird School of International Management.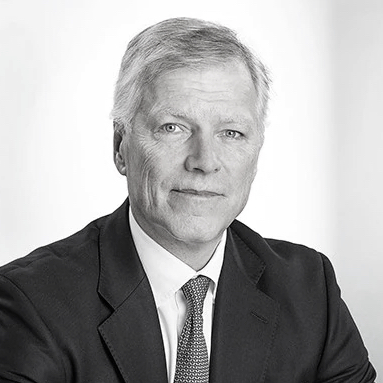 Preben Prebensen
Preben Prebensen has almost 40 years of experience in financial services.
He was CEO of Close Brothers Group plc between 2009 and 2020, a UK merchantbank involved in specialist lending, deposit taking, wealth management and securities trading.
Preben was formerly the CEO of Wellington Underwriting plc and chief investment officer of Catlin Group Limited.
Prior to that he spent over 20 years with JP Morgan in New York and London, ultimately leading Investment Banking coverage in the UK and Scandinavia, co-heading European Investment Banking and chairing the London Management Committee.
Preben is the Senior Independent Director of the British Land Company plc.
He holds an MA from Cambridge University.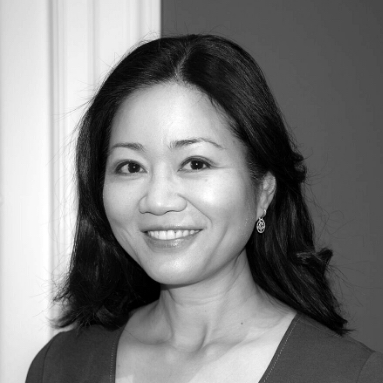 Linda Yueh
Dr Yueh is Fellow in Economics at St Edmund Hall, Oxford University and Adjunct Professor of Economics at London Business School. She is also Visiting Professor at LSE IDEAS and Associate Fellow at Chatham House.
Professor Yueh is Adviser to the UK Board of Trade and has advised the World Bank, European Commission, Asian Development Bank and World Economic Forum in Davos, among others.
She is a Non-Executive Director of Rentokil Initial plc, SEGRO plc and Fidelity China Special Situations plc as well as Chair of Baillie Gifford's The Schiehallion Fund Ltd. She is also Chair of the Royal Commonwealth Society and a Trustee of the Coutts Foundation and Malaria No More UK.
She was Chief Business Correspondent for BBC News and presenter of Talking Business with Linda Yueh. She had been Economics Editor at Bloomberg TV.
Dr Yueh is a widely published author who has written/edited 10 books. Her latest book, The Great Economists: How Their Ideas Can Help Us Today, was selected as The Times's Best Business Books of the Year.
She holds a BA from Yale University, Master's degree from Harvard University, JDfrom New York University, and a MA and DPhil in Economics from Oxford University.